Welcome to the Fountas & Pinnell Literacy
™

Community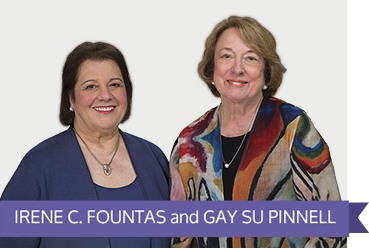 Designed for teachers, literacy leaders and district administrators — Make fountasandpinnell.com your daily literacy retreat to reflect, recharge, research, and redefine your literacy instruction.
Become a member and gain exclusive access to tools, resources, conversations, videos, tips, inspiration, transformative thinking and so much more. Join Today for Free!
Daily Lit Bit

When teachers with a common vision work together over time, and have the lift of excellent professional learning, they develop a common knowledge about the nature of learning.

excerpted from Guided Reading: Responsive Teaching Across the Grades, Second Edition. © 2017 by Irene C. Fountas and Gay Su Pinnell. Portsmouth, NH: Heinemann.